How To Play This Game of Tag:
Post these rules on your blog.
Answer these 15 questions about yourself on your blog.
List:
3 joys
3 fears
3 goals
3 current obsessions/collections
3 random/surprising facts
-Tag five people at the end of your post by leaving their names .
-Let them know they are tagged by leaving a comment on their blog.
Three Joys...
1. Finishing a "To Do" list.
2. A clean sink.
3. When Lily says, "No ploblem!"
Three Fears...
1. My house burning down.
2. My car blowing up while I'm driving it.
3. A bear/cougar attacking/eating me/loved one while camping/playing outdoors.
Three Goals...
1. Build a big house that looks like a big red barn...cuz you know I won't be able to find one already made that way.
2. Read two smart books this year...I already have them picked out. It hurts.
3. Sit in the Marriott Center for
my
graduation.
Three Current Obsessions...
1. Twilight Series/movie...I don't know if I'll make it to December.
2. The cleanliness of all things. This really never goes away.
3. Unsubscribing to every SPAM email I get...has not been an easy task considering how many I get a day. Soon, I won't get hardly any...so they say.
Three Random/Surprising Facts...
1. I hate Metallica and always will.
2. I do not enjoy riding horses, but I'm a big fan of riding elephants.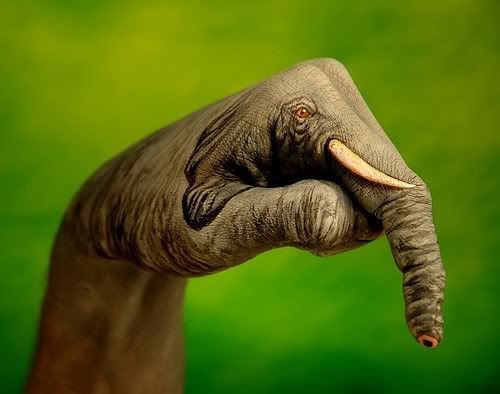 2. While I was growing up, my family's word for "fart" was "boof." It's been a source of great joy and self-mockery to us all.
You are all tagged. I have long arms.